the impact of our Sensation Activation Project
What is the impact of our Sensation Activation Project?
This is what our children, parents, carers and the wider community say about the Sensation Activation Project.


Class9.blog/stem-day-all-about-chairs
Class8.blog/the-grand-opening-of-our-sensory-square
Class9.blog/sensory-square-grand-re-opening

My name is Jared and I am going to tell you a bit about the STEM activities we have been doing. One of the activities involved feeling different materials. First there was fake grass, this felt like carpet. Next the rope felt like a rock but bumpy. After this were the pebbles, when I stood on these they felt like a floor. Next I felt some logs these just felt rough. After the logs there was my favourite which was sand, this was soft and felt nice between my toes! Last but not least was the water—well what can I say, it felt wet!' - By Jared from Class 8.
STEM Club
'I liked the STEM Investigation Club because it was fun.'
'I liked the six form girls running the club instead of the teachers because they are more fun'
'I've learnt that shadows is a light shining at an object and then it makes a shadow because it blocks the light'
'BEST CLUB EVER'
'I like how we learnt about lots of science'
'I liked the club because it was only for girls'
'I have learnt about loads of different experiments'
'I have learnt about opaque, transparent and translucent'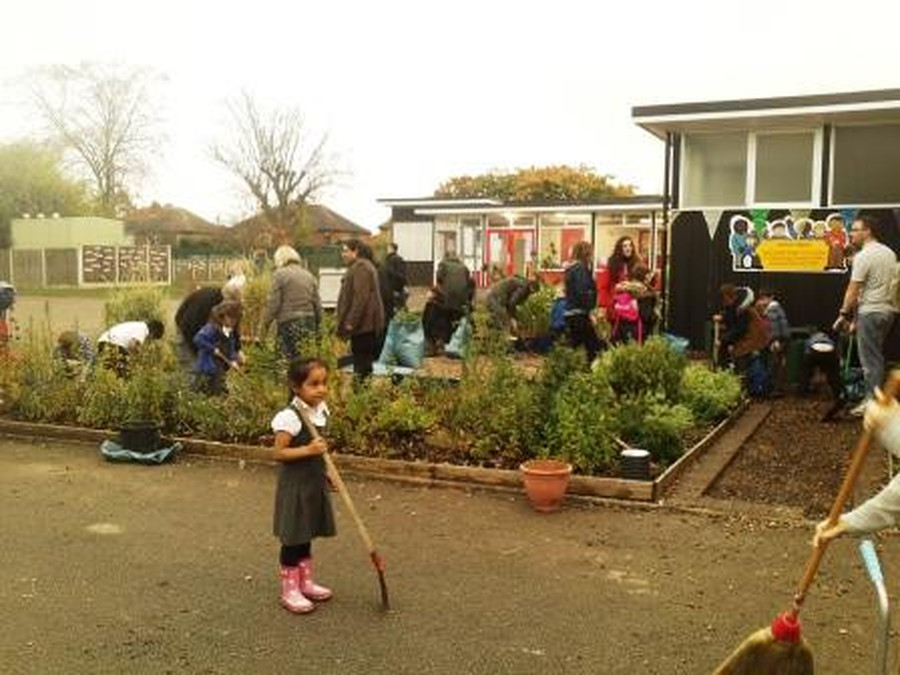 School Council Visit to the Council House
Click on the links below to read the Class Blogs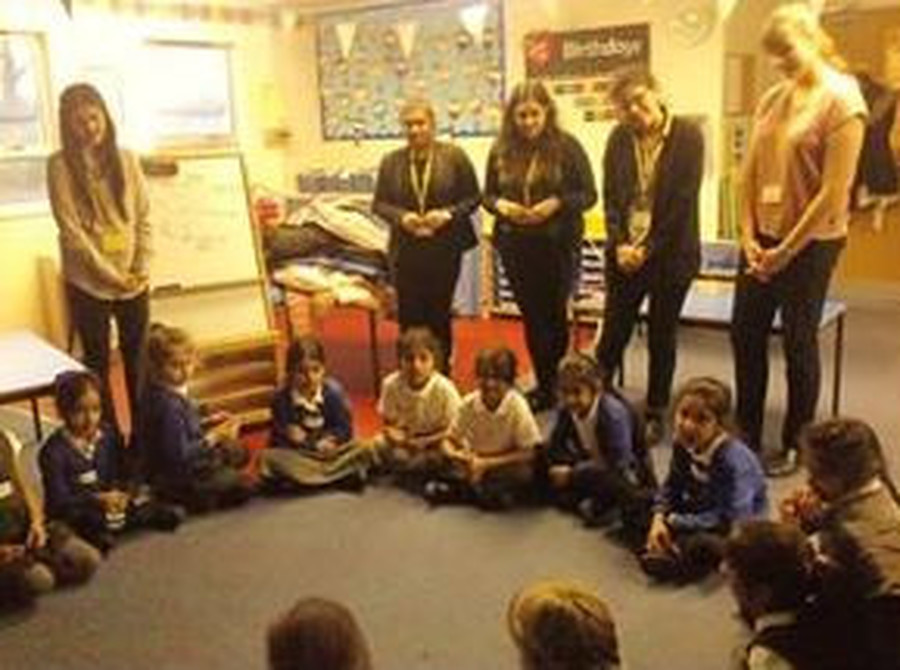 Dig and Chip Event
"Great activity for the children and parents to get involved in; great community/school spirit!"
"Had a great time gardening with my child and others (really productive and social event). Will definitely do it again next year"
"Really enjoyed it and good to see so many helpers here. Will be back again"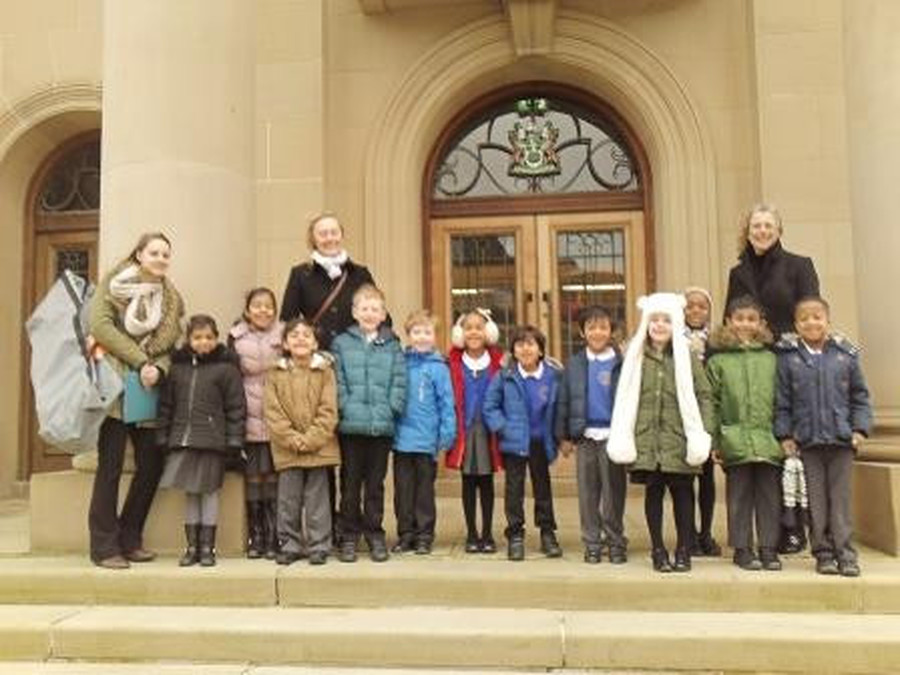 Sensory Dig and Chip Event
"Lovely to see so many parents getting involved with helping the children to plant up the school grounds. Loved the chips cobs at the end. Afternoon made even better by the sunshine!"
"Another fun time! Again really enjoyed it and brilliant atmosphere"
"We really enjoyed it. Thanks for organising."
"Really enjoyed working on the gardening project. Liked working on the outdoor classroom."
"My Granddaughter and I enjoyed Dig and Chip very much well done to everyone. Lovely weather as well!"
"Outstanding! It's a great way of getting involved in a fun activity."
Further comments from our Parents and Carers on the STEM Project

"We have used the Internet to look at the council house and Westminster photos and discussed what happens there. He said he would like to be the Prime Minister one day!"
"She thoroughly enjoyed her visit to the Chamber. I was impressed that she remembered the Mayors name. She came home and gave us a running commentary of her morning. She was proud of herself for asking the Mayor a question."
"Recently we drove past the council house and he pointed it out! Correcting his sisters – who thought it was the court house. He now states he wants to work in the Mayors office! It has definitely made a lasting impression on him!"
"He said he was surprised by how big the building was, it felt very quiet and the voices didn't seem big enough to fill it, sometimes they felt like whispers. He was not sure if he would like to be the Mayor of Derby one day, as he wasn't sure if he would to be 'in charge' of lots of things."
"She felt happy she had a go on the Mayors microphone and was pleased to write the newspaper article."
'I am very pleased that my daughter got a chance to go to this particular club indeed. She very much enjoyed doing the experiments and learning about lots of different science techniques. She has spoken a lot about mixing potions and what is transparent and what light is. She would like to be a scientist in the future. Many thanks for this opportunity.'
'My child loves science and would like to be a scientist one day.'
'My daughter has really enjoyed the STEM club. She found the Derby Moor girls fun and kind. She talks with great enthusiasm about the different activities they have done and the experiments. She would do the STEM club again if offered.'
Read what the wider community have had to say about the Sensation Activation Project
The Sixth form girls and their teacher said.....

'I enjoyed planning and doing the experiments.'
'I have developed confidence and planning and organisational skills through running the club.'
'It has made my career choice of becoming a teacher even stronger.'
'I thought it was a really fun club.'
'I have gained more confidence when speaking to others. I also enjoyed teaching the children something new.'
'I have been inspired to think more about what I want to do in the future.'
'I am very happy that I was given this opportunity and have loved teaching the girls.'
'The year 2 girls have enjoyed the club and learned more practical skills and it has increased their interest in science.'
'I have enjoyed interacting and working with the children and helping them progress with their learning.'
'I have developed my communication, leadership and planning skills.'
'It has been a worthwhile and also fun experience. Thank you for providing this opportunity.'
'An excellent club which did succeed in its purpose of motivating girls in science.'
Click on the image below to see what the Derby Moor team has reported about the club….